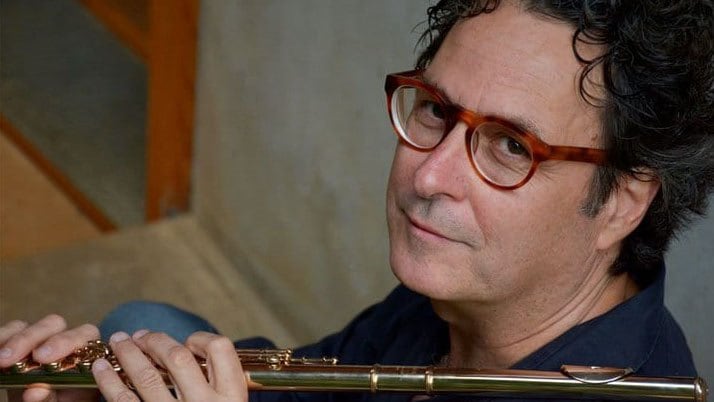 With a network of Artist Centres and Ateliers around the world, Yamaha works with leading players to support their performances and develop instrument designs and new ideas for the benefit of all musicians. Yamaha Artists share with us a passion for inspiring the next generation of players, and a belief that everybody should be encouraged to nurture their talent, connect with others and tell their stories through music.
Get to know Yamaha Artist and Flute player Albert Mora
How does your instrument improve your daily life as a musician? 
My Yamaha flute allows me to express my musical thoughts while also opening up new perspectives that inspire my imagination to go beyond what I originally had in mind.
What are the most outstanding features of your instrument?
I would highlight its clear, focused, deep sound, which has both presence and projection. It's also uniform across the three registers. The instrument also offers good legato and considerable articulation possibilities. It's a reliable instrument with virtually trouble-free mechanics. The flute has a special, almost mystical quality to it.
When did you first come across Yamaha?
My very first flute (at the age of 11!) was a Yamaha, which I sadly no longer have. After that, I continued to come across Yamaha flutes, as they always sparked my interest. In 2015, I finally acquired the flute that Yamaha built for my former teacher, Paul Meisen, and from there I moved on to the 18K flute that I play now.
Which musician has influenced you the most in your music career? Are you still following any of their advice?
I've been lucky enough to meet and work with some great musicians, but two names stand out in particular. There's flutist Paul Meisen, whose musical wisdom stays with and inspires me even today, and conductor Sergiu Celibidache, who gave me invaluable advice on how to understand and perform music. Other important names include JP Rampal, a really influential figure, Barthold Kuijken, and pianist and teacher Gyorgy Sebök.
What advice would you give to a musician who is just starting out in their career?
It's important that they combine instrumental discipline with imagination, connecting with themselves and their "inner voice." Listen and imagine from the inner silence within. I'd also recommend going to lots of live concerts—and not just ones starring flutists—as well as really getting to know a wide repertoire and the great operas. There's a lot we can learn from pianists, singers, etc.