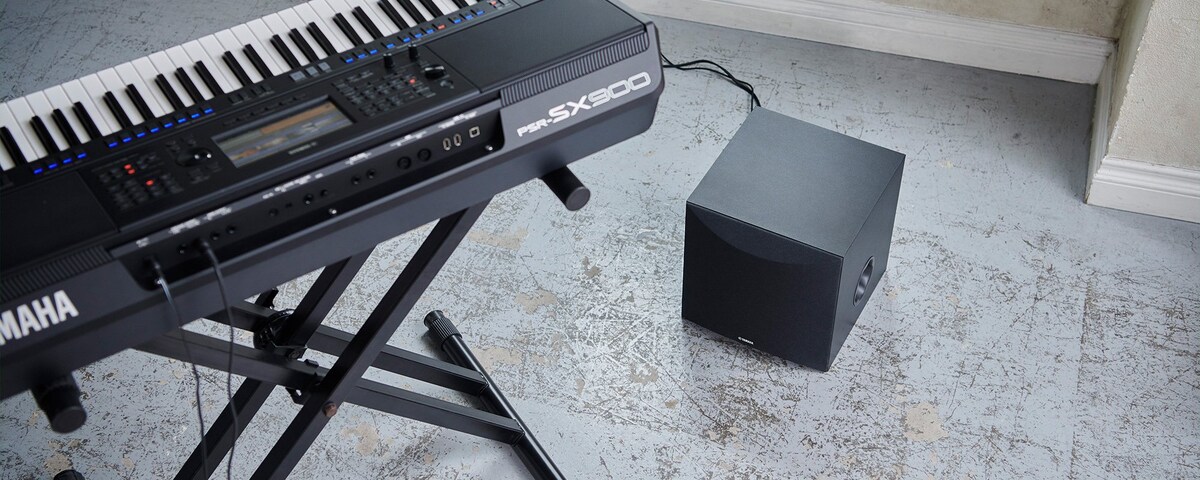 Excellent Bass for Music Performance
This compact subwoofer incorporates a number of Yamaha's advanced, high performance bass technologies, including Twisted Flare Port and Advanced YST II (Yamaha Active Servo Technology II).
This results in sensational bass response that adds significantly to the enjoyment of music performance.
Subwoofer for Keyboard instruments
New Twisted Flare Port contributes to clear and tight bass
Advanced YST II (Yamaha Active Servo Technology II)
20 cm (8") cone woofer
Stylish addition to any room
Enrich bass to your keyboard's speaker
KS-SW100 is compatible with Yamaha keyboard instrument shown below.
For the PSR-A3000/S970/S770/S670, please refer to below Master EQ setting for best sound balance.
For the PSR-A5000/SX900/SX700/SX600/S975/775, select "With Subwoofer" from the Master EQ presets.
New Twisted Flare Port Produces Clear and Tight Bass
The all-new Twisted Flare Port takes advantage of extensive subwoofer development experience. The flared, gently twisting shape diffuses the vortex of air generated around the edge of the port, creating a smooth flow of air. This reduces extraneous noise not present in the original input signal and provides clear, accurate low frequency reproduction. From special effect sounds in movies to the atmosphere of a live venue, you hear bass that is clear, tight and realistic.

Advanced YST II for Awesome Deep Bass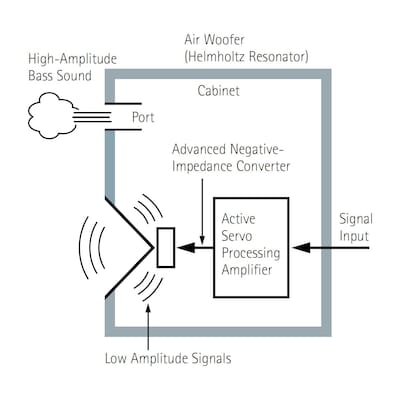 Developed by Yamaha, the Advanced YST II (Yamaha Active Servo Technology II) combines negative-impedance and constant-current principles to drive the speaker cone with even tighter control than the previous version. Using Advanced Negative Impedance Converter (ANIC) circuits, this system dynamically optimizes effective speaker impedance to maintain excellent linearity. This means more stable and accurate low range response, not to mention higher sound quality.
Stylish Addition to Any Room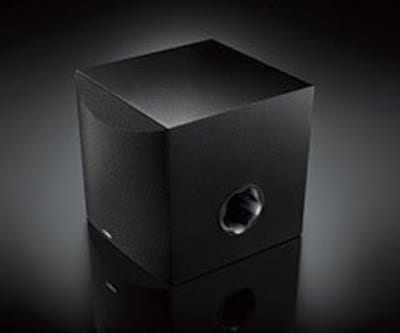 The gently rounded form with a slanted front surface presents a stylishly elegant appearance. Designed to be unobtrusive, It's sure to look beautiful in a living room or home theatre room. Offered in black, walnut and white, so you can choose the model that best matches your other speakers.
La parfaite reproduction et concordance des couleurs affichées sur ce site ne peut être garantie par Yamaha.