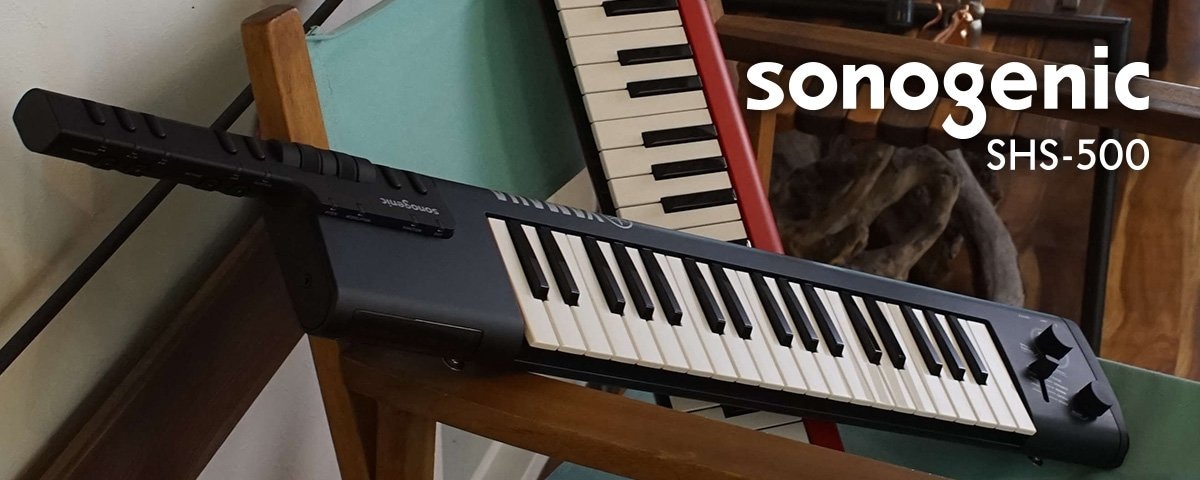 IT'S YOUR TURN TO BE THE STAR
The Sonogenic SHS-500 is a Keytar ("Key"board + Gui"tar") from Yamaha that gives music lovers who want to play the freedom to enjoy music.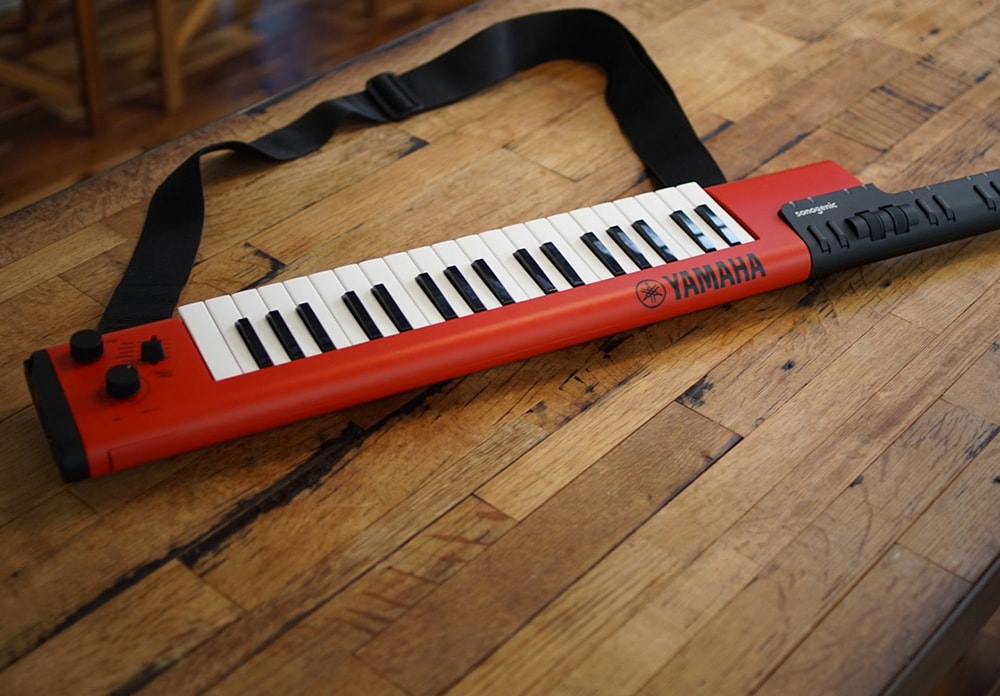 Designed to play anywhere
This stylish Keytar matches any kind of music you play, and has been designed around an all-in-one concept that combines a high-quality tone generator with powerful built-in speakers in a body weighing just 1.5 kg. It can also run on batteries, making it extremely portable!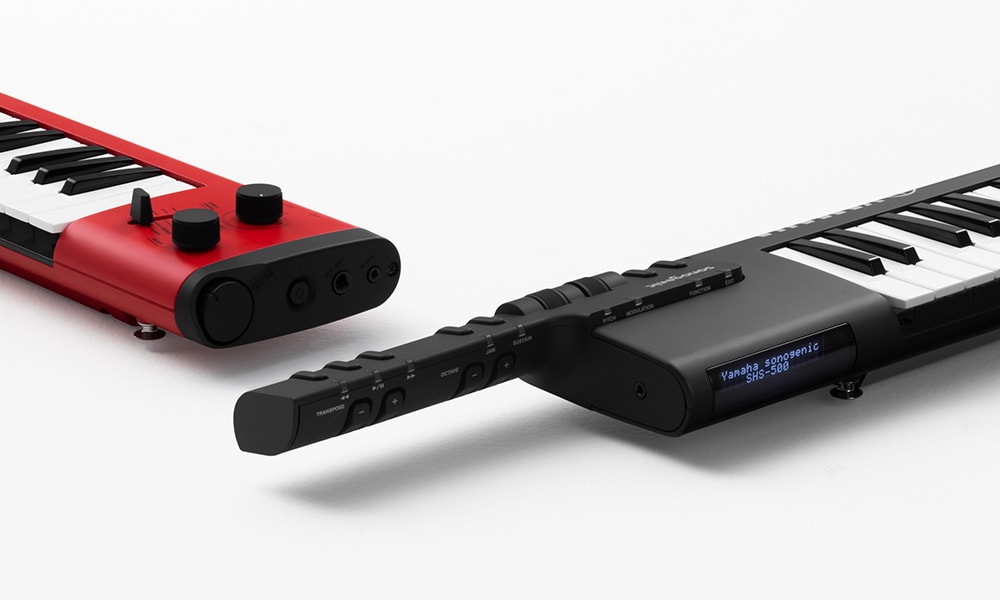 Play any type of music
The SHS-500 features 30 instrument Voices that are essential to any kind of music genre, including synthesizers, guitars, basses, pianos, strings, and wind instruments. The expressive 37-key mini keyboard provides a premium feel and response for fast, accurate, and natural playing even when you are standing while performing.

Sonogenic SHS-500 is a Keytar ("Key"board + Gui"tar") from Yamaha that is perfect for music lovers who want to participate in making music.
All-in-one configuration
30 high-quality Voices (instrument sounds) with 48-note polyphony
Assignable real-time control knob, Pitch Bend, and Modulation wheel
Pro-quality mini-keyboard
USB Audio & MIDI interface
Wireless Bluetooth® MIDI connectivity (This function may not be included depending on the country in which you purchased the product.)
JAM function
La parfaite reproduction et concordance des couleurs affichées sur ce site ne peut être garantie par Yamaha.