SUSTAINABLE PRODUCTION FOR THE NEXT 100 YEARS
SUSTAINABLE PRODUCTION FOR THE NEXT 100 YEARS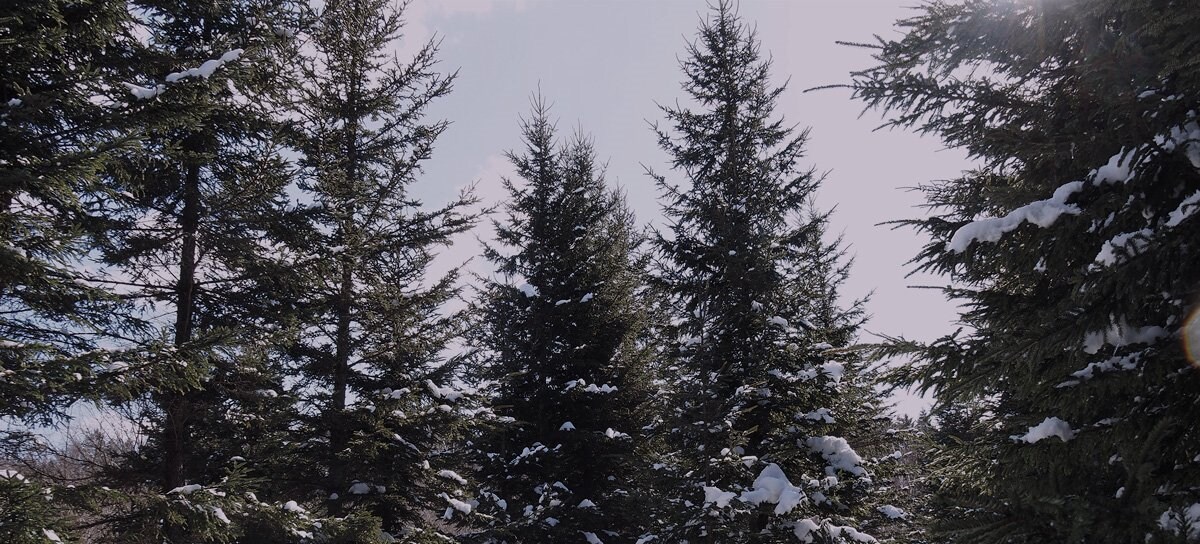 GROWING THE TREES WE USE FOR SUSTAINABLE PIANO PRODUCTION WITHOUT ENVIRONMENTAL IMPACT
THE 'OTO-NO-MORI' INITIATIVE FOR CREATING SUSTAINABLE FORESTS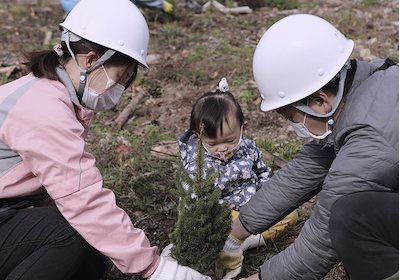 THE 'OTO-NO-MORI' INITIATIVE FOR CREATING SUSTAINABLE FORESTS
Pianos are made mostly of wood, so production relies upon the blessings of many trees. In the past, the northern Japanese island of Hokkaido had vast natural forests of Sakhalin spruce from which the soundboards of Yamaha pianos were made. With the decline of these forests however, most of the wood for soundboards is now imported from Europe and North America.
And yet there are many man-made spruce forests in Hokkaido, planted after the area became developed. Yamaha promotes its 'Oto-no-Mori' initiative to grow man-made forest spruce for wood to use in musical instruments. Through the proper management and planting of these forests, we are creating a sustainable supply of spruce to support piano manufacturing for the next 100 years.
CONTRIBUTING TO THE DEVELOPMENT OF LOCAL COMMUNITIES THROUGH THE CREATION OF SUSTAINABLE FORESTS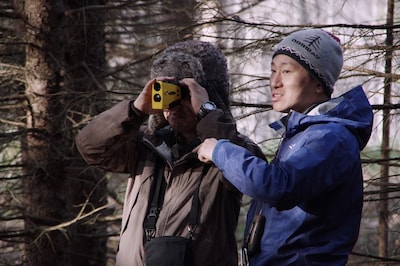 CONTRIBUTING TO THE DEVELOPMENT OF LOCAL COMMUNITIES THROUGH THE CREATION OF SUSTAINABLE FORESTS
Located in in Monbetsu County, Hokkaido, Kitami Mokuzai Co., Ltd. is a Yamaha Group company that manufactures Yamaha piano soundboards. In 2016, Kitami Mokuzai signed an agreement with the Okhotsk General Promotion Bureau and Engaru Town, Monbetsu County, Hokkaido for the establishment of the 'Okhotsk Oto-no-Mori' forest, co-operating in the creation of sustainable forests and the expansion of demand for man-made spruce forest timber.
Furthermore, Yamaha signed a comprehensive co-operation agreement with Hokkaido in 2021 and is actively promoting the development of 'Oto-no-Mori' initiatives throughout the region. Through these agreements, we work with local companies and communities to develop forests, including 'road' and 'town' forests, based on man-made spruce forests owned by Kitami Mokuzai and others.
IMPLEMENTING INITIATIVES FOR A SUSTAINABLE FUTURE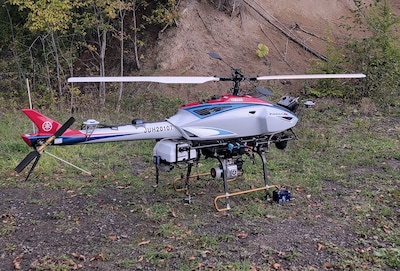 IMPLEMENTING INITIATIVES FOR A SUSTAINABLE FUTURE
October 2022 saw the third tree-planting festival in Engaru Town forest, Hokkaido, where around 70 employees of Kitami Mokuzai and their families participated in the planting of 600 Sakhalin spruce seedlings. And in a man-made forest owned by Kitami Mokuzai where Sakhalin spruce trees have been growing for 15 to 25 years, laser measurements were taken using the "FAZER R" industrial unmanned helicopter. Deploying forest measurement technology developed by Yamaha Motor Co., Ltd., data from approximately 35 hectares of forest was acquired from 80 meters above the ground and used in basic research for the long-term cultivation of Sakhalin spruce, together with actual tree measurements and environmental data collected through fieldwork.
Alongside these activities, we continue to participate in forest education in schools and communities, with a focus on re-establishing a stable supply of high-quality Sakhalin spruce for the production of piano soundboards, while handing on the 'culture of wood' to the next generation.
USINE DE KAKEGAWA : COMMENT SONT FABRIQUÉS LES PIANOS À QUEUE YAMAHA
COMPARAISON DES TAILLES
Comparez les tailles des pianos pour trouver celui qui convient le mieux à votre pièce.
LES PIANOS YAMAHA EN RÉALITÉ AUGMENTÉE
Grâce à l'appareil photo de votre smartphone, vous pouvez placer le piano Yamaha de votre choix entre votre canapé, votre table et les autres meubles de votre pièce, le superposer à l'écran et simuler sa position en 3D.

SUSTAINABLE PRODUCTION FOR THE NEXT 100 YEARS