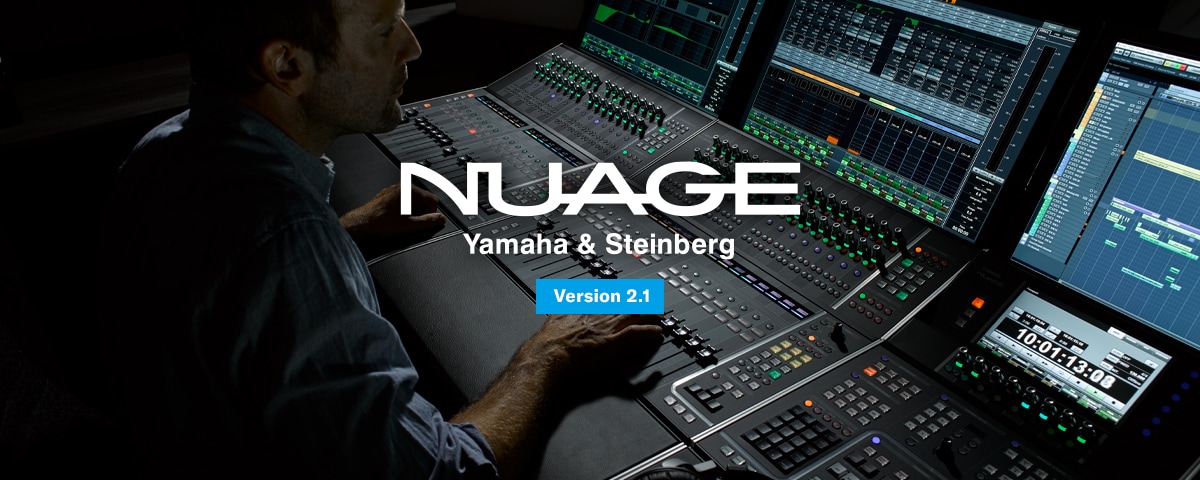 Absolute Fidelity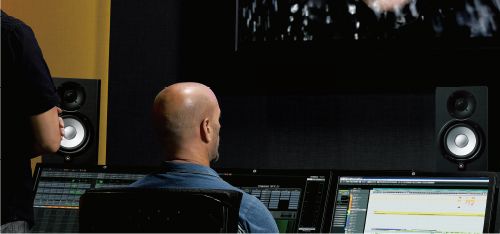 True sonic creativity can only begin with a faithful, uncolored reproduction of the source. Sounds produced in the studio must first be captured accurately, and then the artistry can begin. This fundamental Yamaha design policy is fully inherited in the Nuage audio interface. JetPLL™ technology for minimal jitter, precision DA converters with 32-bit processing, and scrupulous parts selection are complemented by exhaustive listening tests and fine tuning by some of the best ears in the business. No effort has been spared in ensuring that Nuage I/O is capable of delivering unrivaled quality for any type of production.
An Ideal Monitoring Environment for Artists
Latency can be a problem for narrators or artists who must work with a monitor return from the sound system. Nuage I/O includes a True Integrated Monitoring™ feature* that uses an internal DSP to deliver the monitor signal, rather than returning the signal that has passed through the DAW. This results in extremely low latency to the studio monitor headphone feed, giving artists the sonic environment they need to perform at their very best.
* Nuage I/O True Integrated Monitoring is used in conjunction with the Nuendo Control Room feature.

Optimized Surround Monitoring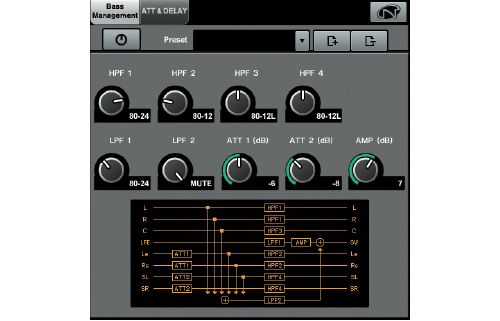 The Nuendo DAW at the heart of the Nuage system is well known as an advanced surround mixing tool, and to make maximum use of that capability Nuage I/O supports full 7.1 channel surround monitoring. The built-in DSP based bass management, delay, and level adjustment functionality can be used to set up an optimized surround monitoring environment for any studio.
Three Configurations with Cascade Capability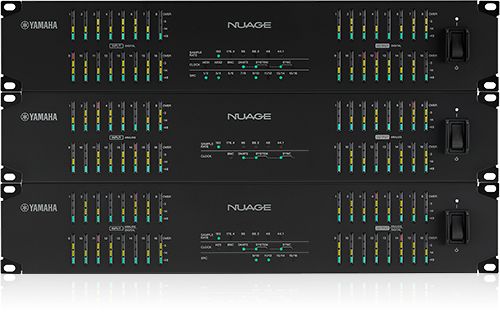 Nuage I/O units are available with three I/O configurations: 16 analog, 16 AES/EBU digital, or 8 analog + 8 digital. These can be combined to provide the right complement of I/O channels for your application. Since up to eight Nuage I/O units can be cascade connected, you can have as many as 128 channels available for large-scale systems.
* Cascade cables should be no longer than ten meters in length.
Simple Cabling and Ultra-low Latency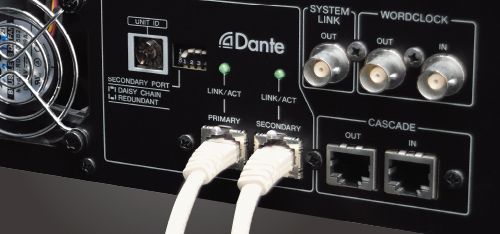 In recent years one audio network has emerged as a favorite that has been adopted by more than 200 licensees around the globe: Dante, developed by Audinate. The use of Dante audio networking technology in Nuage I/O allows high-quality, ultra-low latency audio transmission via standard Ethernet cables in systems that are quick and easy to set up. A secondary port supports redundant audio network connections to keep the network running even if a problem occurs.
Dante Support Means Broader Expandability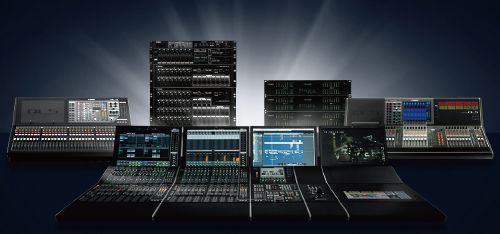 Dante offers advantages that go beyond low-latency multi-channel audio transmission. Compatibility with a wide range of Dante devices means that a vast range of configuration and expansion options are available for any system. For example, the microphone preamplifiers in Dante equipped R series audio interfaces (Rio3224-D/Rio1608-D/Ri8-D/Ro8-D) can be remotely controlled from the Nuage Master or Fader control surface. It is also possible to share audio with CL or QL series consoles connected to the same Dante network. The R series Gain Compensation function ensures that the input levels of other devices are not affected when remote gain adjustments are made. The RMio64-D Dante/MADI converter offers even broader connectivity, allowing seamless connection with MADI based systems as well.
Dante Accelerator Enhances DAW Audio I/O Performance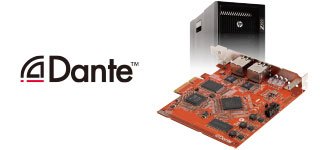 Dante Accelerator, a core component of Nuage systems, is an innovative PCI Express audio interface card (Windows and Mac) that allows multi-channel audio transfer with low latency and high reliability. Working to transfer audio between a Nuage I/O and a computer based DAW, it can handle up to 128 input and output channels at 96 kHz with precise synchronization. A secondary port is available for redundant connections that ensure maximum reliability at all times.
* The latest Mac Pro models (late 2013) do not have built-in PCIe slots, but are compatible with Thunderbolt expansion chassis from Magma and Sonnet Technologies that provide PCIe expansion supporting the Dante Accelerator card.