Alessandro Mynus Scaglione
About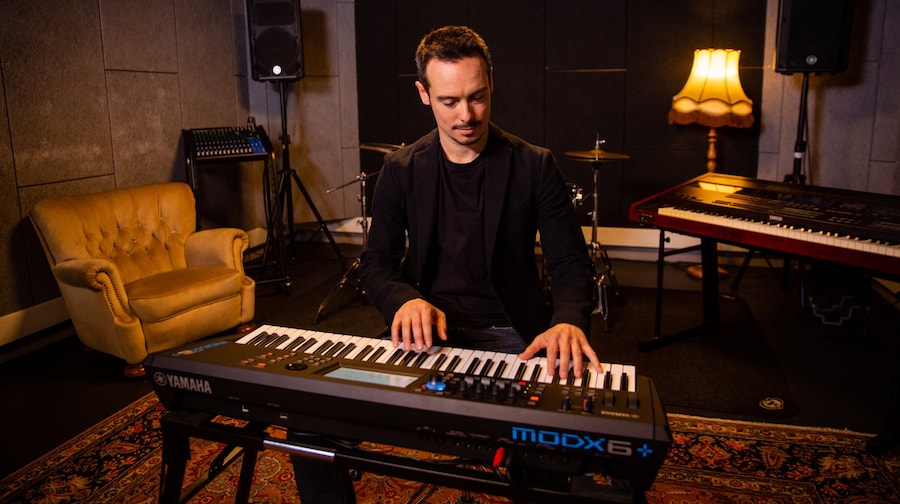 Alessandro Mynus Scaglione from Milan fuses several musical talents in one person. The studied pianist switches effortlessly between modern orchestral music, progressive rock and electronic music. In addition to his role as an instrumentalist, he also works as an arranger, conductor and producer. Even interactive multimedia installations like the Natuhuma project for the Milan Digital Week 2021 bear his unique signature.
With his solo project Mynus, Alessandro moves in a varied field of tension between EDM and danceable electronic pop, enriched with numerous different musical influences as well as his preference for colorful composition. A stylistic counterbalance is provided by his involvement in the internationally successful Italian progressive rock band PFM - Premiata Forneria Marconi, which has been touring the world's stages in a changing line-up since the early 1970s. The album I Dreamed of Electric Sheep (Ho Sognato Pecore Elettriche') was released in 2021 in both, an English and an Italian version.
Alessandro has also enriched numerous events as a conductor and arranger, including the Ostia Festiva, the Sanremo Junior (together with the Sanremo Festival Orchestra) and numerous concerts with the Sanremo Symphony Orchestra. Live and in the studio, Alessandro relies on the sonically versatile capabilities of the Yamaha MODX6+.