UNEXPECTED PIONEERS: A NEW GENERATION OF MARIMBISTS
Interviews with Calum Huggan and Le Yu by Andrew Pasquier. Photography: Rachel Israela & Fede Reyes
Calum Huggan and Le Yu are champions of a more personal brand of classical musicianship. Favoring audience connectivity over traditionalism, the two UK-based solo marimbists – both Yamaha artists – represent a new generation of musicians embracing their identities on stage. In doing so, the expert percussionists hope to expand both the appeal of their instrument, and classical music at large.
"I think it's so important that the audience feels like they know you, understand where you come from, and what your ambition is" explains Le Yu at Campbell studios in London. "I want people to understand that classical musicians aren't only very serious, and in bow ties…we are human beings: I go shopping, I go dinner with my friends, I go to nightclubs." Le Yu, a native of China who moved to the UK to study percussion a decade and a half ago, brings this engaging spirit to his social media channels and on tour. An admitted fashion enthusiast, Le Yu partnered with a designer from Central Saint Martins to style his latest tour of China with specially designed pieces inspired by his repertoire. For Libertango – a dramatic, cascading work by the Argentinean composer Astor Piazzola - Le Yu emerged on stage with an offset bowtie and red silk shirt, referencing both his Chinese heritage and the flamboyant genre. "Fashion and music are always combined in pop music - why not classical?"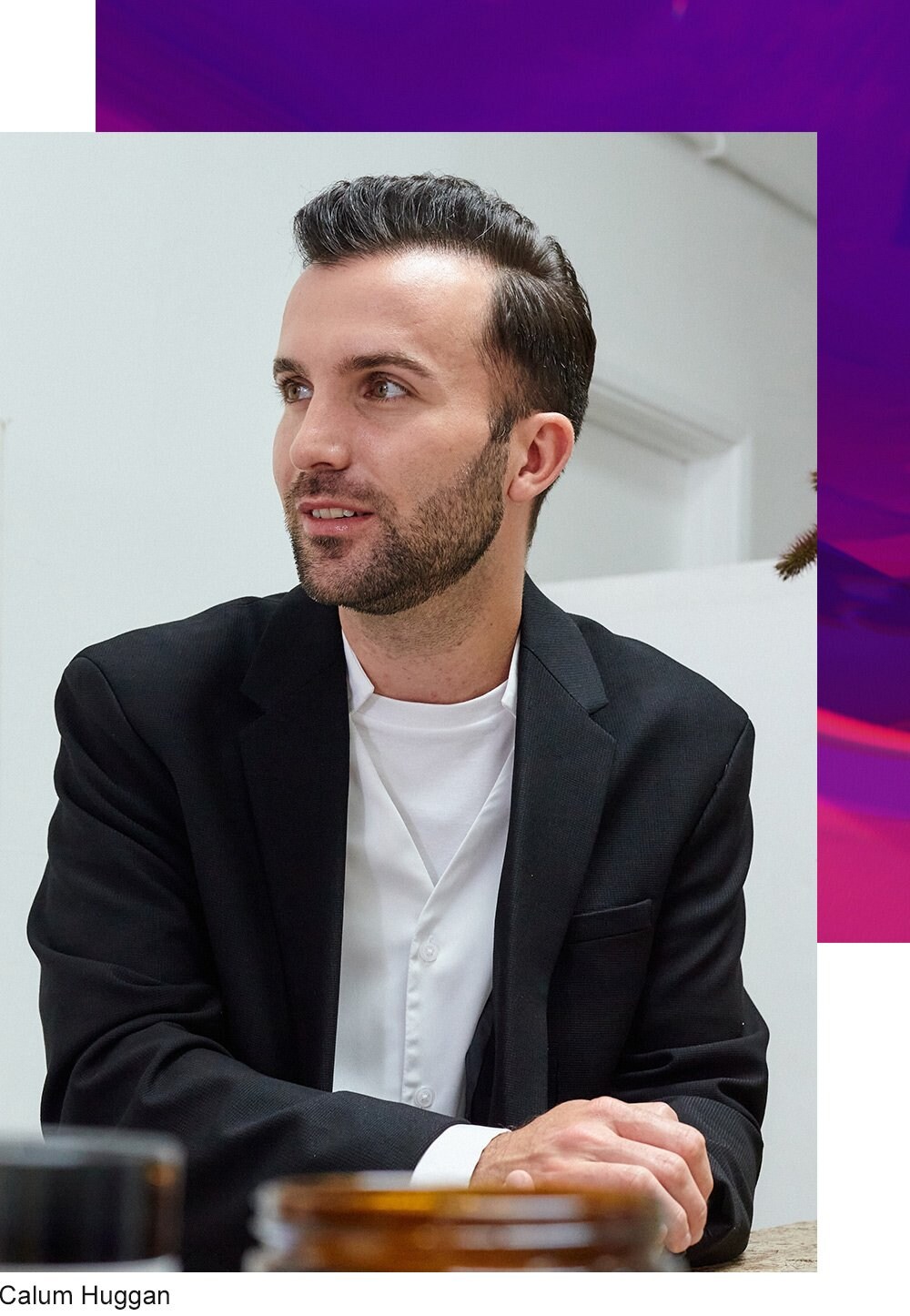 Huggan, an award-winning marimba artist hailing from Scotland, also forwards his personality during his live performances in hopes of breaking down barriers that too often distance listeners from classical musicians on stage. His tactics include seating audience members in the round, programming accessible pieces, and - most importantly - speaking directly with audiences about his work. "I want to build a brand as an artist. I want people to understand who I am—it's so important," explains Huggan. Rather than a standard bow, he thanks the audience personally between pieces, offering up anecdotes about himself and his repertoire. Last year Huggan released his debut album American Music for Marimba featuring new solo works for the instrument on Scottish label Delphian Records. As a relatively new addition to the Western orchestral and chamber tradition, the marimba boasts an expanding repertoire that speaks to instrument's roots in Latin America and Africa. Freed from the long compositional history that informs other instrumentalists, marimbaists have wide liberty to experiment with their mallets. For his recent album, Huggan had the privilege to work in conversation with a diverse group of living composers. "Music has always been an incredible way for marginalized groups to voice different expressions, and emotions—a lot of anxiety and fear, but also hope."
While the new works on the release surely show off Huggan's technical skills, the choices also underscore the marimba's crossover appeal outside classical circles. When one reviewer commented that it "almost sounds like Coldplay", Huggan took it as a back-handed compliment. "From a classical perspective, that comment is probably snobbish, but for me that means I've achieved something good. It's not just about being recognized for your technical abilities alone. What do you have to say in your performance?"
"Personality wise, I'm just not afraid to be me"
– Calum Huggan
While it's no secret that lack of diversity is an ongoing problem for classical music—not only among audience members, but also among musician ranks—Huggan and Le Yu see themselves as part of a welcome shift towards more representation of non-normative identities on concert-hall stages. "As an artist I struggled because, before my solo marimba career, I was freelancing in many orchestras across the UK and never saw myself represented as a queer artist" admits Huggan. "It didn't happen—especially in percussion, which is typically a very male, cis, heterosexual dominated area." Yet a couple of months ago, in a sign of change, he performed for the first time with an entirely queer percussion section. "It was quite special, and the type of moment that I will shout about, especially on social media platforms". While the hierarchies within an orchestra can discourage younger musicians from calling out issues, Huggan takes being voice of change in the classical music space seriously: "Personality wise, I'm just not afraid to be me".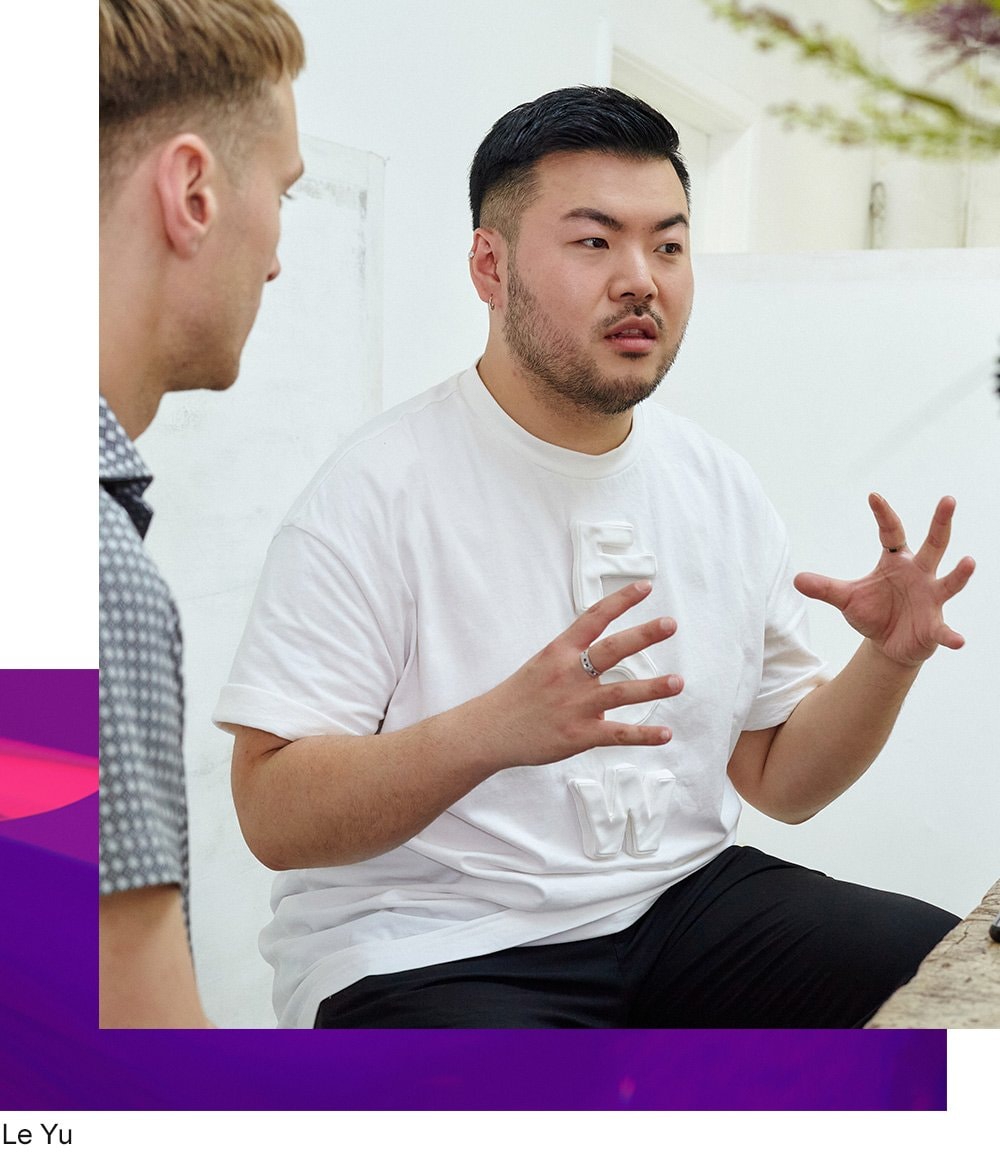 As a teenager, Le Yu was first inspired to pursue percussion by two drummers who lit up a Chinese New Year celebration broadcast on national TV. With his love of marimba leading him across the world to the UK for conservatory, Le Yu is especially conscious of his power to inspire a new generation of marimbaists and classical music lovers when he tours internationally. Asked about the differences between performing in China and the UK, Le Yu points out how "in the West a general audience is often very mature, you'll hardly seen young people!" While these older audiences bring knowledge and expectations with them, younger crowds in China "have really open minds to listen to your music". On his most recent tour in 2021, Le Yu observed how in China it "feel[s] lots of people are now coming out. There are gay bars and everything; I don't feel like it's something I should be worried or afraid of." He hopes that his confident presence on tour makes a new generation of musicians feel seen and comfortable. "I know that there are so many people who are percussionists in China who are probably like me, but they're just worried or afraid to come out. When I'm there, I think it's a message."
While percussion sections are often viewed as male bastions within the orchestra, both Huggan and Le Yu argue that the marimba is, somewhat unexpectedly, a pioneering exception. 85-year-old Keiko Abe, the so-called "queen of the marimba", revolutionized the marimba's design and playing technique, developing the modern five-octave concert marimba in collaboration with Yamaha in the mid-20th Century. Later, the first major solo marimba artist was another woman, Dame Evelyn Glennie. Deaf from childhood, Glennie relied on sensing vibrations to launch a successful decade-spanning career in which she won three Grammy's and even performed at the opening ceremony of the 2012 London Olympics. "People think that you probably need to be a man to be able to hold the cymbals" laughs Le Yu. "But, no! This is perception versus reality. I think anybody can play percussion instruments".
"I think first about being an artist when I play. Secondly, I think about being a musician—not the instruments I'm playing, but rather the music I'm playing to the audience. The last thing I think about is my technical skill as a percussionist."
– Le Yu
Despite both artist's impressive output, the marimba's virtuosity is still little known by both general audiences and even among many schooled classical music listeners. Reflecting on this double challenge, Le Yu emphasizes the need to focus on connecting with audiences, rather than appealing to their expectations. "I think first about being an artist when I play. Secondly, I think about being a musician—not the instruments I'm playing, but rather the music I'm playing to the audience. The last thing I think about is my technical skill as a percussionist." For new forms of classical music to resonate in the 21st century, both artists see the importance of questioning the genre's norms. Le Yu and Huggan's optimistic, personal approach to percussion offers one inspiring way to expand the community and conversation.
Author:
Andrew Pasquier is a freelance journalist from the LGBTQ+ community interested in art, music and architecture. He played a Yahama french horn for over a decade.
Styling: Patricia Machadom
Hair & Make Up: Cassandra Scalia
Set Design: Bronte Carter
Production: fuenfvierteltakt, Taboo