Faites-en votre monde.
Pour les amateurs de jeux vidéo, le temps de jeu est irremplaçable, et en termes d'expérience, plus l'immersion est grande, mieux c'est. La série ZG a été conçue pour les joueurs, en particulier pour le chat vocal et le streaming.
La série ZG tire parti des connaissances et de l'expertise approfondies que Yamaha a accumulées au fil des décennies en développant non seulement des technologies avancées de traitement du son et d'acoustique, mais aussi certains des produits audio professionnels les plus emblématiques au monde.
Ce savoir-faire, associé à une interface simple mais flexible et à des fonctions personnalisables, crée une expérience de jeu hautement immersive. Connectez-vous à votre nouveau monde avec ZG.
Dedicated gaming design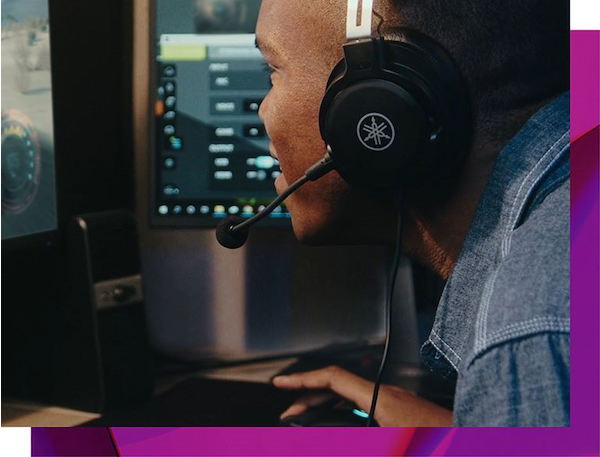 Dedicated gaming design
The ZG01 is Yamaha's first audio mixer designed specifically for game voice chat and game streaming.
This new mixer allows you to tailor the game audio, your voice, and the voice of the person you are chatting with to your own playback environment, while simultaneously providing the ideal audio signal for both your chat partner and the audience you are streaming to.
A uniquely immersive experience for you and your audiences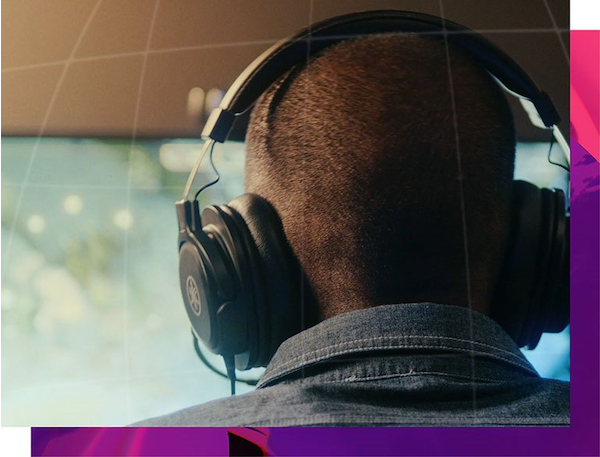 A uniquely immersive experience for you and your audiences
Yamaha's ZG Sound Processing delivers a powerful immersive gaming experience, with game audio faithfully reproduced by virtual surround sound processing, vivid voice chat that brings you closer to your friends, and voice effects that can be tailored to the specific environment of each game.
You can even stream the same immersive audio experience you are having to your viewers/ listeners that are tuning in with stereo headphones.
All your gaming requirements... Integrated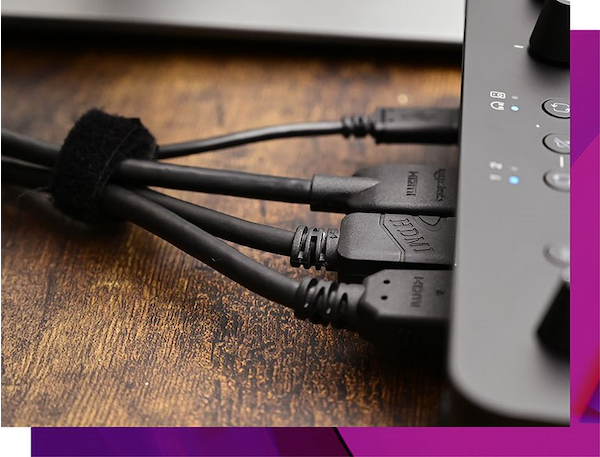 All your gaming requirements... Integrated
The ZG series is smartly integrated with a variety of functions that you may not expect from its compact size.
Flexible audio functions featuring carefully selected physical controls combine with gaming-specific I/O connectivity and DSP effects to take every facet of your gaming audio experience to the next level.
Entering the World of Gaming
Each game has its own unique world and offers a multi-layered experience of enjoyment, excitement, and camaraderie, and sometimes even introduces new perspectives or philosophies.
With multi-play gaming and streaming becoming more commonplace, a new world with a vibrant culture surrounding esports and game streaming has sprung to life, constantly evolving and adapting to provide gamers with new realms of enjoyment and enthusiasm.
The ZG series was created not only to enhance the immersion into the worlds of games, but also to connect the people and players that inhabit them with a shared, immersive sonic experience.
Connect to these new worlds like never before with ZG.
La parfaite reproduction et concordance des couleurs affichées sur ce site ne peut être garantie par Yamaha.