Your Audience Awaits.
We live in an age where virtually anyone can be a streamer.
The second generation of the AG series has been developed to support streaming operations that require simplicity and real-time performance more than ever before, in order to facilitate connections between people in the world of streaming and communication.
Simple and intuitive audio control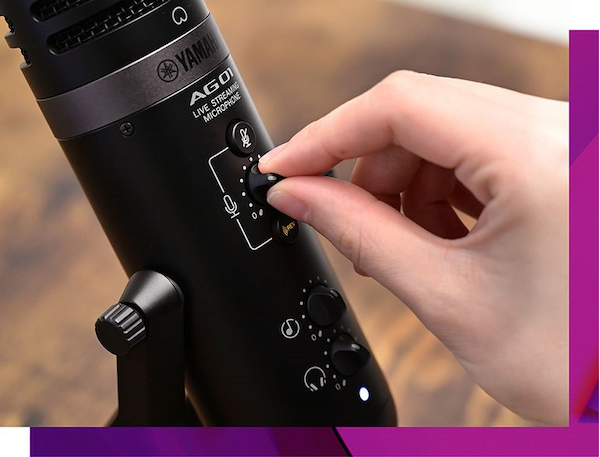 Simple and intuitive audio control
Live streaming can often require audio adjustments on the spur of the moment and the AG series' controls were configured to ensure that you won't have to compromise your streaming content while making real-time alterations to your audio broadcast.
Improved performance helps you reach a wider audience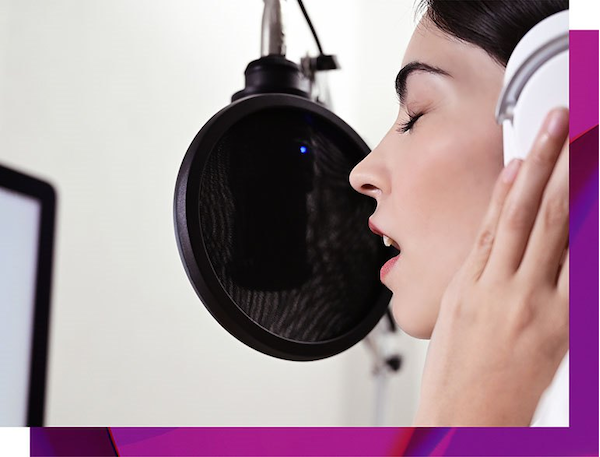 Improved performance helps you reach a wider audience
The AG series features studio-quality DSP effects that will enable you to get the absolute best out of your performances. What's more, the addition of a 4-pole mini input/output jack will help you reach a wider audience using your smartphone for mirrored streaming applications.
Which AG is right for you?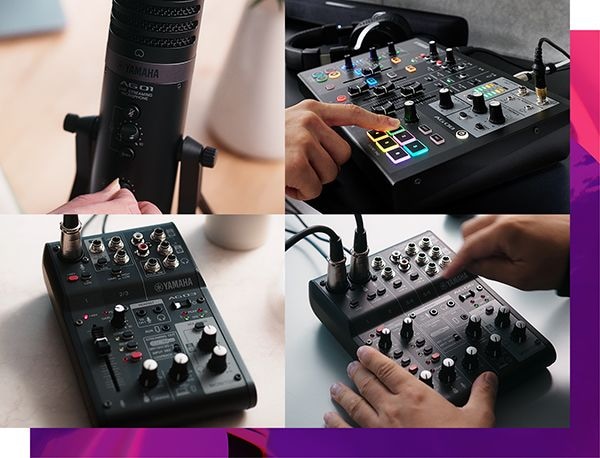 Which AG is right for you?
The AG series is comprised of four different models, each available in black or white.
The AG01 has integrated its mixer functionality into a USB microphone, the AG03MK2 has a fader interface, as does the AG06MK2 which is also capable of powering two condenser microphones simultaneously, and the AG08 is an all-in-one unit with more flexible inputs and outputs, and real-time performance features that will further enhance your live streaming, such as customizable sound pads and a voice changer.
Each model can support you in its own way, making it easy for you to decide which AG model best suits your streaming content and experience level.
Into the Infinite World of Streaming
Now there are so many forms of enjoyment in the streaming world, and the content, as well as its style, is extremely diverse, ranging from simple single-person streaming applications to those carried out with the cooperation of multiple people.
In the business world, there are more and more situations where remote meetings, negotiations, and the introduction of new products are done via live streaming.
The second generation of AG series offers a lineup of versatile streaming products designed to adapt to this ever-expanding streaming landscape.
Connect to a new world of infinite possibilities with the AG series.
La parfaite reproduction et concordance des couleurs affichées sur ce site ne peut être garantie par Yamaha.