High quality audio for presentations
One of the main requirements for this application is that the audio system should be flexible enough to adapt to the needs of various events that are held at the facility. For presentations, speakers on either side of the main screen provide the main sound at the front of the room while ceiling speakers provide reinforcement throughout the room. The ceiling speakers also provide uniform sound distribution for BGM.
Settings for a variety of applications can be preset in the MTX matrix processor and easily recalled via the DCP control panel switches when needed.
The MTX processor also includes an Auto Gain Control function that automatically adjusts the volume levels of different sources so that they are consistent, a Priority Ducker function that automatically reduces the music level when microphone input is detected, and more.
The XMV power amplifier can simultaneously drive low and high impedance speaker systems, occupying a minimum amount of rack space in systems that use both types of speaker systems.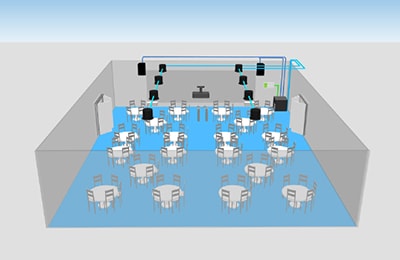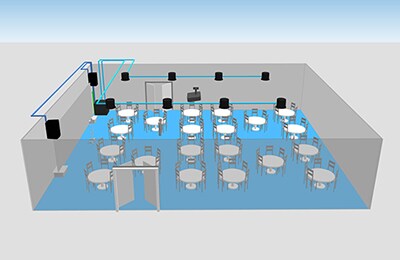 System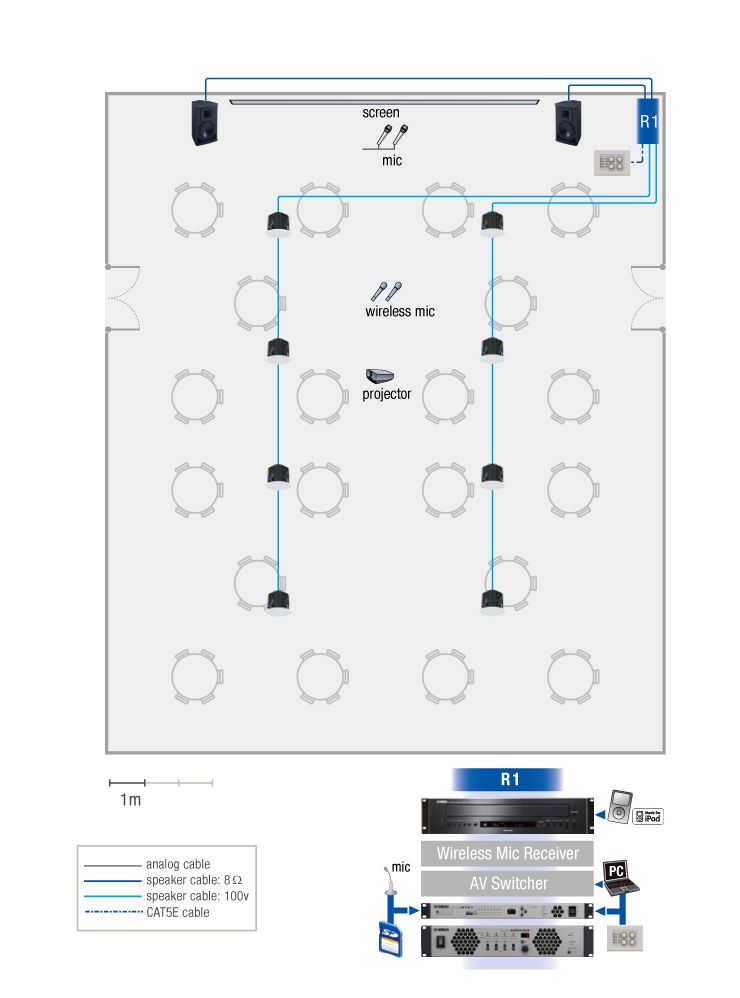 Components List
| | | | | | | |
| --- | --- | --- | --- | --- | --- | --- |
| Model | VXS8 speaker | IF2108 speaker | DCP4V4S controller | XMV4280 amplifier | MTX3 matrix | CD-C600RK CD player |
| Qty | 8 | 2 | 1 | 1 | 1 | 1 |
| | | | | | | |
Cable List
| | | | | |
| --- | --- | --- | --- | --- |
| Name | Analog Cable | Speaker Cable: 8Ω | speaker cable: 100v | CAT5E cable |
| Length | 25m | 25m | 50m | 10m |