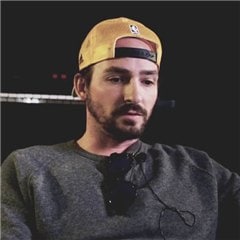 He is an experienced singer, songwriter, multi-instrumentalist and producer who blends creativity, talent, and technology to transform music. Whether he is composing, producing, engineering, or performing live, Brad takes a multi-dimensional approach to everything he does. Upon arriving in Los Angeles, Brad got his first job as an audio engineer on the film The Matrix Reloaded at Cherokee Studios. In 2007, Brad joined the electro rock group Ultraviolet Sound with Sarah Hudson and Sami Diament (Brillz). Together they released an independent album entitled O.C.D.(Obsessive Compulsive Dancing) which garnered a total of 135,000 downloads and lead them to a 35 city US tour with Family Force 5, shows with DJ's Kill The Noise, Treasure Fingers, Ludachrist, SebastiAN, Kavinsky and more. They also played several one off shows with Lady Gaga, a SXSW performance on a bill with Robyn, N.E.R.D, Katy Perry, and shows with many other top artists. After nearly 10 years on the L.A. scene, a longtime friend and collaborator, Dorion Fiszel, introduced Brad to the French artist -M- (Matthieu Chedid). The meeting proved fortuitous. By the spring of 2012, Brad moved to Paris where he wrote, produced, recorded, mixed, and performed on -M-'s 5th studio album entitled ÎL. The album peaked at number four on France's album chart and went double platinum, selling more than 200,000 records. While on tour, Brad met award winning engineer Charles Deschutter (-M-, Superbus, Pleymo, Ghinzu). Deschutter was working with iNA-iCH, a French experimental rock band, that was looking to add some fresh hard edge and efficiency to their sound. Never one to walk away from a challenge, Brad produced, re-vamped, and eventually joined the group in its new trio lineup.
First Impression: Brad Thomas Ackley x Yamaha reface CS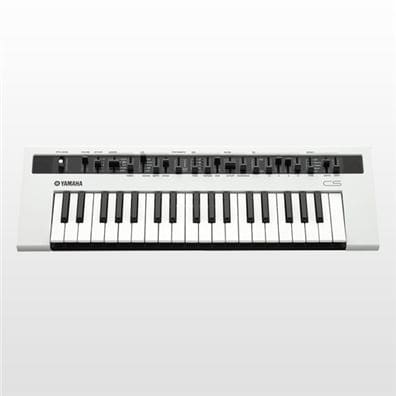 Synthétiseur polyphonique à modélisations multiples: une ergonomie simple et efficace, des sons colorés, une dynamique impressionnante.